About
In Deep is a podcast about water, climate and environment from The Water Main at American Public Media.  
In Season 1, we tackled the strangely fascinating yet troubling world of clean water — from tap to toilet.  
Season 2: In one year, Lake Charles, Louisiana, endured two hurricanes, an ice storm and a flood. The federal government promised help. Lake Charles is still waiting. And rebuilding on its own. In Deep, Season 2, begins September 27.
Contact us: indeep@americanpublicmedia.org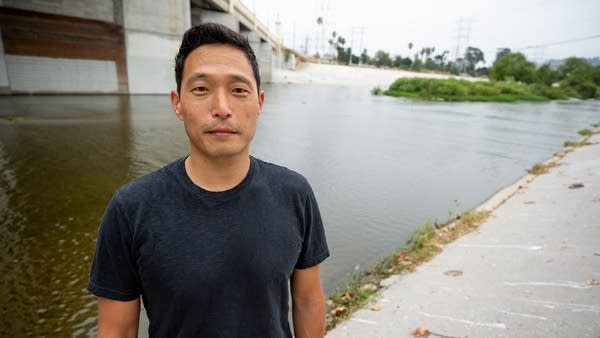 Jed Kim
Jed Kim is a co-creator, host and reporter for Marketplace's "Million Bazillion" podcast. He was previously a reporter for the show's sustainability desk, focusing on issues of climate change and energy. Jed has worked in pretty much all aspects of public radio for the past decade. This is not the first time reporting has taken him into a sewer system.
Daniel Ackerman
Daniel Ackerman is a Boston-based environmental journalist covering the intersection of science and society. Much of his work centers on America's aging water infrastructure. He's reported in print and audio for National Geographic, The Washington Post, Marketplace and others. He holds a Ph.D. in ecology.
Annie Baxter
Annie Baxter is an award-winning journalist based in St. Paul, Minn. She came to American Public Media as a reporter in 2003 and went on to work for APM's national business program Marketplace®, where she specialized in food and agriculture. She joined the Water Main as Content Manager in October 2017.
Britta Greene
Britta Greene produces Morning Edition on MPR News. She's also worked as a reporter and producer with MPR's All Things Considered and MPR News with Tom Weber. Most recently, she reported for New Hampshire Public Radio, covering NH's western border with Vermont.
Chris Julin
Chris Julin has made public radio audio stories since the days of typewriters and cassette tapes. He's been a reporter, producer and editor at Minnesota Public Radio and several other public radio stations, large and small. In recent years, he's worked as a writer, producer and editor on a number of podcasts and he's edited and produced radio documentaries. Projects Chris has worked on have won a variety of awards, including the Edward R. Murrow and the Peabody.
Todd Melby
Before joining the Water Main, Todd Melby worked as an independent journalist, producing radio stories and documentaries, including "We Don't Talk Like That: Fargo and the Midwest Psyche." From 2012 -2015, he led Black Gold Boom, a multimedia project on North Dakota's oil boom. He's won multiple national journalism awards. His forthcoming book, "A Lot Can Happen in the Middle of Nowhere: The Untold Story of the Making of Fargo" will be published in 2021.
Lauren Rosenthal
Lauren Rosenthal is an investigative reporter for APM Reports and In Deep. Before joining APM, Lauren was a reporter for North Country Public Radio and also spent three years reporting from Alaska's Aleutian Islands, where she got really good at dressing for rainy weather. Lauren was a finalist for the Daniel Schorr Prize and won the national Sigma Delta Chi medal for public service journalism in 2017.
Renata Sago
Renata Sago is an award-winning journalist who has covered everything from voting rights and unemployment to mental health and performing arts. Her original storytelling has appeared in The New York Times, on NPR, and VICE. She has also covered the world of food culture and consumption for Marketplace. Renata co-hosts Beyond the Newsroom, a podcast devoted to disruptors redefining how journalism is done. Her mantra? Stay hydrated and stay woke.